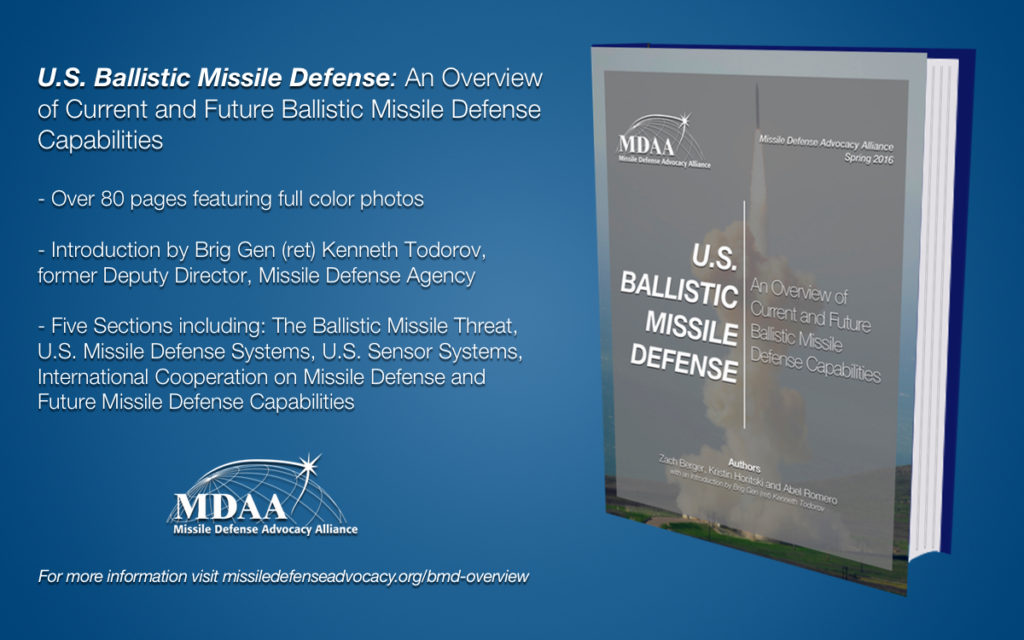 U.S. Ballistic Missile Defense: An Overview of Current and Future Ballistic Missile Defense Capabilities is a comprehensive guide that will help you better understand ballistic missile defense. This publication includes an introduction by former Missile Defense Agency Deputy Director Brigadier General (ret) Kenneth Todorov and provides a brief history of U.S. ballistic missile defense efforts.
The overview is divided into five sections:
Section One covers the ballistic missile threat and outlines the North Korean and Iranian ballistic missile threat.
Section Two provides a detailed profile of U.S. intercept systems including Aegis ships, the Ground-based Midcourse Defense system, Terminal High Altitude Area Defense System, Patriot and more.
Section Three provides detailed profiles of U.S. sensor systems including the AN/SPY-1 radar, AN/TPY-2 radar, Sea-Based X-Band Radar, Space Tracking and Surveillance System and more.
Section Four Outlines International Cooperation efforts providing details on how international allies cooperate with the United States on missile defense.
Section Five discusses future threats and the missile defense capabilities being developed to counter them.
Click here to download the complete PDF
MDAA U.S. Ballistic Missile Defense Overview