Alexandria, Virginia – Virtual – March 23, 2021
MDAA brought forward our nation's very best missile defender from each of the five military services from around the world to be honored and recognized for excellence in leadership in 2020. This leadership of excellence from Petty Officer to Captain, and from our Army, Navy, Air Force, National Guard, and Space Operations Command, represented the apex of U.S. missile defense around the world today and put forward under the command of the Commander in Chief, President Donald Trump.
The five honorees, Sergeant First Class Johnny Washington of the U.S. Army, Captain Marco Catanese of the U.S. Air Force, Sergeant Major Jason Junkins of the U.S. National Guard, Fire Controlman Aegis First Class (SW) – Petty Officer John Long of the U.S. Navy, and First Lieutenant Eryn Daman of the Space Operations Command, led from their positions of command and leadership to earn respect, trust, and honor for their actions in operating and further developing the most prominent integrated air and missile defense platforms and systems that have been put in place in the world today.
---

Sergeant First Class Johnny Washington
2nd Battalion, 44th Air Defense Artillery Regiment
Ft. Campbell, Kentucky
U.S. Army
***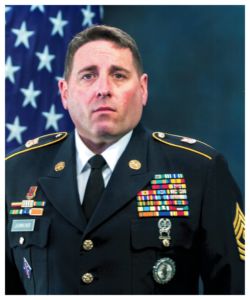 Sergeant Major Jason Junkins
1st Battalion, 265 Air Defense Artillery Regiment
DeLand, Florida
U.S. Army National Guard
***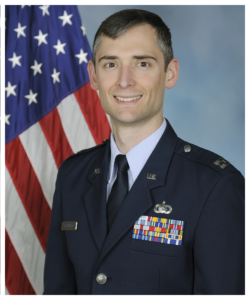 Captain Marco Catanese
European Integrated Air and Missile Defense Center
Einsiedlerhof Air Station, Germany
U.S. Air Force
***
Fire Controlman Aegis First Class John Long
Aegis Ashore Missile Defense System – Romania
Deveselu, Romania
U.S. Navy
***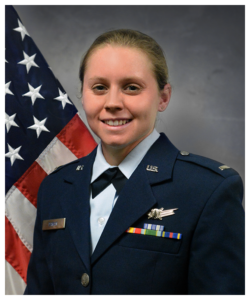 First Lieutenant Eryn Daman
Space Delta 4
Buckley Air Force Base, Colorado
Space Operations Command
---
Presenting these inspirational leaders were distinguished flag officers of each of the respective services and command that commanded their mission of deterrence and defense to provide stability and peace to the populations and homelands that they protect.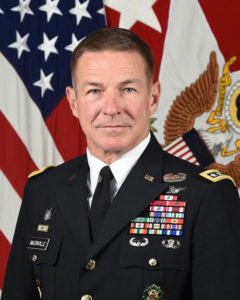 General James McConville
Chief of Staff of the Army
U.S. Army
***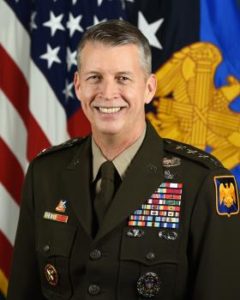 General Daniel Hokanson
Chief of the National Guard Bureau
U.S. Army National Guard
***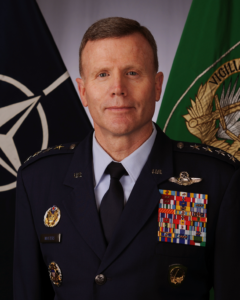 General Tod Wolters
Commander, U.S. European Command
NATO's Supreme Allied Commander Europe
U.S. Air Force
***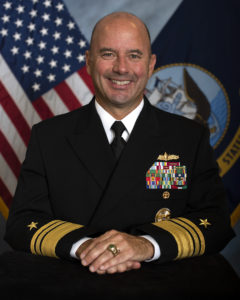 Vice Admiral James Kilby
Deputy Chief of Naval Operations for Warfighting Requirements and Capabilities
U.S. Navy
***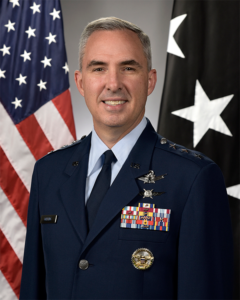 Lieutenant General Stephen Whiting
Commander, Space Operations Command
U.S. Space Force
---
The annual Missile Defender of the Year for the United States of America is held in Alexandria, Virginia on the second Friday in the first month of the year, commemorating the first U.S. combat missile intercept, which occurred in January 18, 1991 when a Patriot air defense system intercepted an Iraqi Scud missile during Operation Desert Storm. This year, because of the COVID-19 pandemic, the event was held virtually on March 23, 2021 to commemorate the 38th anniversary of President Ronald Reagan's Strategic Defense Initiative Speech on March 23, 1983.
Program
Click here for a printable version.
US MDOY Program - Final