Staff
---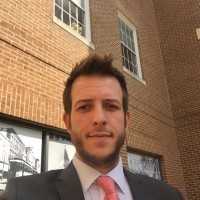 Brandon
Director of Operations
Brandon is the Director of Operations at the Missile Defense Advocacy Alliance.  He is a graduate of the Monterey Institute of International Studies where he earned a Master of Arts in International Policy Studies specializing in Conflict Resolution. Brandon has professional experience in education, program development and team management. Additionally, he also has trained in grant and proposal writing and conflict mediation. He has an extensive educational background in International Policy, International Refugee Law, and International Development. Brandon has significant experience in working as part of culturally diverse teams to collaboratively work on different projects including extensive field research in Cambodia and Thailand focusing on peace building and human trafficking.
---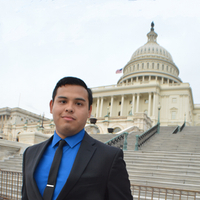 Abel Romero
Director of Government Relations
Abel Romero is the Director of Government Relations at the Missile Defense Advocacy Alliance. Romero works to inform the United States Congress and government officials on issues surrounding the development and deployment of U.S. ballistic missile defense technology. Romero is a co-author and editor of MDAA's publication U.S. Ballistic Missile Defense, a comprehensive overview of America's missile shield. Romero also implemented and manages MDAA's Congressional Roundtable Discussion Series. This program invites national security experts including members of Congress, military officers, foreign diplomats and the think tank community to discuss issues related to missile defense on Capitol Hill.
Romero began working at MDAA as a Dr. William R. Van Cleave Graduate Fellow. Prior to joining MDAA, Romero worked on Capitol Hill, and at the National Nuclear Security Administration. Romero holds a master of science degree in defense and strategic studies from Missouri State University's Defense and Strategic Studies program in Fairfax, Virginia. He received a bachelor's degree in political science from McMurry University in Abilene, Texas.
Recent Publications
Follow him on Twitter @Abel_Romero_
---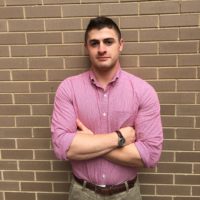 Zach Berger
Research Assistant
Zach Berger is a Research Assistant at the Missile Defense Advocacy Alliance and a former Van Cleave Fellow. He is currently a graduate student and assistant at Missouri State's Department of Defense and Strategic Studies in Fairfax, Virginia, with plans to graduate in May 2017. His areas of focus include nuclear policy, ballistic and cruise missiles, missile defense, and military operations. Zach received a B.A. in History from the University of Missouri in Columbia, Missouri, graduating Summa Cum Laude with honors. As an undergrad he specialized in twentieth century military history and political science, writing his thesis on Germany's military transformation from the First World War through the Second. He has assisted in production of many MDAA reports, including "U.S. Ballistic Missile Defense: An Overview of Current and Future Ballistic Missile Defense Capabilities," "Addressing the Air and Ballistic Missile Threat to Europe," and "Addressing the North Korean Ballistic Missile Threat to the United States."