Tal Inbar
Research Fellow since May 2021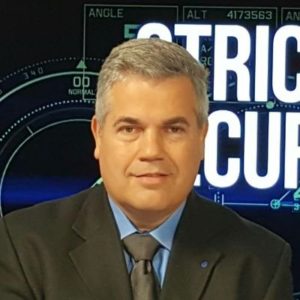 Mr. Tal Inbar studied Political Science (Bachelor's degree) and Security Studies (Master's degree), both in Tel Aviv University, Israel. He started working at the Fisher Institute for Air and Space Strategic Studies in 2003 and became the director of the institute's space and UAV research canter in 2007 until the closing of the institute in 2019. He co-founded the international Ilan Ramon Space Conference in 2006 and is a leading member of its academic committee ever since. Mr. Inbar is also co-founder of the Israeli Space Society, an NGO whose main objective is to promote the space activities in Israel. Mr. Inbar was admitted as a member to the AIAA in 1997, and he is a member in several scientific organizations such as the space studies institute, the National Space Society and the Planetary Society, Israeli astronomy association and the Israeli Nano-satellites association.
Mr. Inbar follows the space and missile programs of Israel for almost 30 years and has written numerous articles and op-eds in national and international media. He has been a staff writer and columnist on space issues at Israel's leading science related monthly – Galileo. Under Mr. Inbar's supervision and guidance, the Fisher institute conducted major research into Israel's space policy, which led to a presentation to the Israeli parliamentary committee on science and technology and a presidential committee.
Mr. Inbar is a frequent speaker at international conferences, workshops, and seminars such as the International Astronautical Congress, the Tel Aviv University workshop for science, technology, and security – to name a few. He is a guest lecturer in various courses, among them the school of airpower studies, the command and staff college, Intelligence branch units and more. An independent consultant on space issues, Mr. Inbar contributed to the Space Competitiveness Index (a Futron product) and several other classified reports delivered to governmental and industry customers.
He is a visiting speaker on various think-tanks and research institutes including RAND, the Washington Institute for Near East Policy, Missile Defense Advocacy Alliance, Secure World Foundation – to name a few. Inbar delivered congressional briefings and several briefings to senators of the US Senate, on ballistic missile programs of Iran and North Korea. Inbar is also a speaker at various HCoC (Hague Code of Conduct) conferences and presented his findings at a UNIDIR conferences in Geneva.
In his daily work, Mr. Inbar covers several space issues such as space policy and technical assessments of foreign space, ballistic missiles and rocket programs of Iran, North Korea, and China, as well as of non-state entities. Inbar is studying the use of drones and UAV systems in the Middle East, Iran, and China. He is a speaker, session chair and on the steering committee of UVID – the largest international conference on UAV's held annually in Israel.
He is an adviser to the Israeli Space Agency on various issues, working with the strategic branch of Israel ministry of foreign affairs, and consult the major defense contractors in Israel. He is well known researcher within the international community of OSINT, and focuses on Iranian, North Korean, and other countries missiles, cruise missiles and drones' programs and the threats they pose.