Jon "Ty" Thomas
Board of Directors member since May 2023
Senior Fellow for Global Affairs and Special Advisor to the MDAA Board for Integration of Air and Missile Defense since October 2021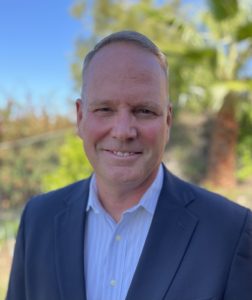 Lt. Gen. (Ret) Jon Thomas served over 32 years in the United States Air Force, most recently as Deputy Commander, Pacific Air Forces (PACAF), and the Deputy Theater Joint Force Air Component Commander to the Commander, U.S. Indo-Pacific Command (USINDOPACOM). In these roles, Lt. Gen. (Ret) Thomas was the deputy to the air component commander within the largest and most critical geographical theater.
Prior to his assignment at PACAF, Lt. Gen. (Ret) Thomas was the deputy commander for Air Mobility Command, the Air Force's transportation and airlift command. In addition to his Pacific and air mobility assignments, he has extensive experience in Europe from several assignments at Ramstein Air Base in Germany, including tours as the Director of Operations, Strategic Deterrence, and Nuclear Integration, Headquarters U.S. Air Forces in Europe and Air Forces Africa; commander of the 86th Airlift Wing and 86th Operations Group; and deputy commander of the 603d Air and Space Operations Center.
Lt. Gen. (Ret) Thomas is a graduate of the Air Force Academy, Harvard's Kennedy School of Government, and the Air War College. He is a combat-proven pilot, with over 4,000 flight hours in the C-17, KC-10, C-130, T-38, and eight other aircraft.

You can view Ty's official Air Force bio here.