The Missile Defense Advocacy Alliance, in partnership with the University of Southern California (USC) and its Sol Price School of Public Policy and Viterbi School of Engineering, is pleased to announce the Executive Program in Global Space and Defense. The executive education program will begin in September 2021 and will foster innovation in public policy and engineering, providing an exceptional development opportunity for participants.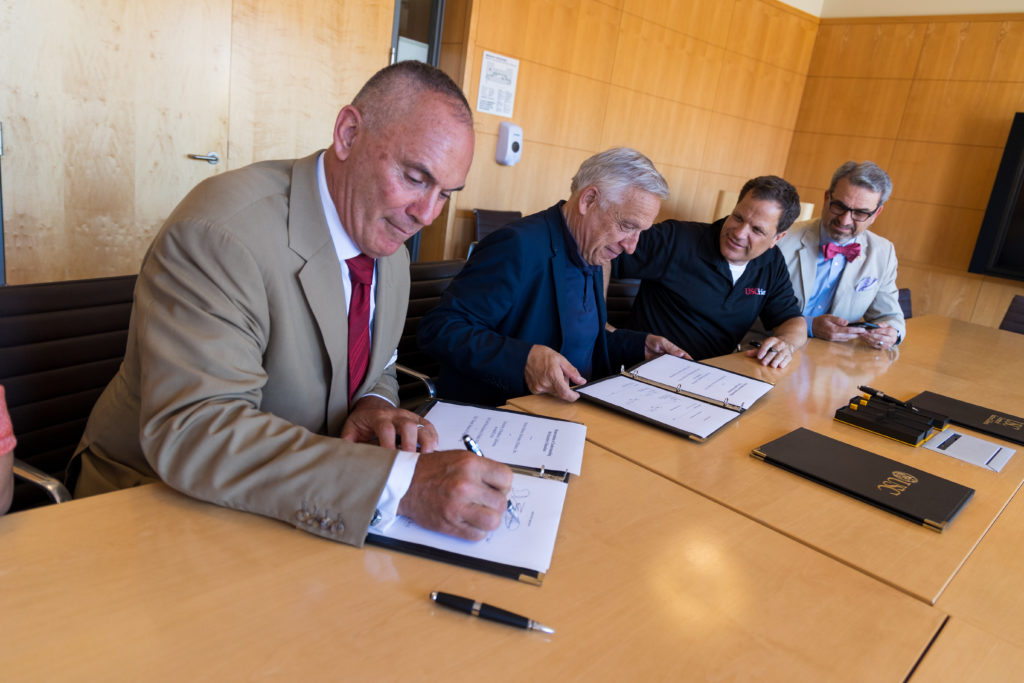 Participants will be drawn from a unique cadre of aspiring senior leaders from the military, government, industry, and innovation communities to develop the executive and leadership skills needed to grapple with today's increasingly complex security environment, including new challenges from the burgeoning use of space for civilian and military uses by the United States and its allies and adversaries. 
The program will be led by USC's renowned faculty in public policy and engineering with guest speakers from current and former senior defense officials, military leaders, and experts in defense policy, strategy, operations, and innovation. The program will be conducted over the course of seven months from September 2021-April 2022 with a mix of in-person and online instruction 2-3 days per month. Instruction will typically occur on Friday and Saturday to facilitate participation by working professionals. Two in-person sessions will be held on the USC campus in Los Angeles, California to provide networking opportunities critical for professional development. The capstone exercise of the course will be group projects in which participants tackle the tough problems facing our government and military leaders in defense and space to be presented during the final session in April 2022. 
MDAA is led by Riki Ellison, a 1983 graduate of the USC School of International Relations and a recipient of a certificate in Defense and Strategic Studies at the USC Dornsife College of Letters, Art and Sciences. Mr. Ellison was also presented the Scholar Athlete Award of Honor by the David X. Marks Foundation. During his time at USC, he was the starting middle linebacker on the football teams that won the 1978 national championship and 1979 and 1980 Rose Bowls.

The application deadline for this prestigious program is August 15, 2021. For more information, please visit MDAA's website to fill out an interest form or click here.