At the core of our competency is the cauldron of excellence as we recognize our Nation's best Missile Defenders of the year across our Military Services. We host this event here in Alexandria, Virginia, annually, on the commemoration of the first operational missile defense intercept of a hostile missile, twenty years ago, in Saudi Arabia by the United States with a Patriot missile defense battery on January 18, 1991. The award winners, stationed across the world, are selected by their respective Military Service and are chosen for their performances of excellence in Missile Defense over the past 12 months. We honored them at the residence of the first American President as they presented a wreath on the tomb of President George Washington at Mount Vernon. Later in the evening each of our 2021 Award recipients were introduced by their Service Representative and acknowledged by the Missile Defense Community.
This past Friday, our 12th Missile Defender of the Year ceremony took place. It is the first ceremony to introduce the United States Space Force's Guardian Missile Defender of the year, Technical Sergeant X. Victor Kearney, amongst the founding Services; the U.S. Army, Sergeant First Class Matthew Crain, the U.S. National Guard, Chief Warrant Officer 2 Jeremy Howard, the U.S. Navy, Lieutenant Kristen Ringwall, and the U.S. Air Force, Major Robert Heath Matthews.
Excellence enables Excellence and Winners associate with Winners to Win. The resilience, the resolve, and the Grit to overcome the adverse conditions of the world this past year to make our Nation and the World Safer is remarkable, genuine, and of Valor. These five remarkable American Missile Defenders are representative of the current missile defense systems deployed and reflect the current challenges and priorities of the missile threat to the United States and its allies across the globe.
It is their joint invincibility and leadership as a group, as a team, and as a unified command that gives our Nation and the World confidence and reliability in the Missile Defense mission to sustain peace, deter combat, and preserve the status quo of our way of life.

We are honored to introduce the 2021 Missile Defenders of the Year. They were presented by CSM John Foley, Lt. Gen Nina Armagno, LTG Jon Jensen, and VADM Ron Boxall.
The 2021 U.S. Missile Defender of the Year Awardees
Sergeant First Class Matthew Crain
38th Air Defense Artillery Brigade
Sagamihara, Japan
U.S. Army
***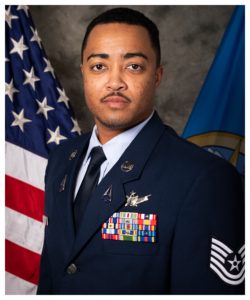 Technical Sergeant X. Victor Kearney
U.S. Indo-Pacific Command
Camp H.M. Smith, Hawaii
U.S. Space Force
***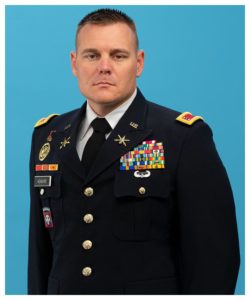 Chief Warrant Officer 2 Jeremy Howard
3rd Battalion, 265th Air Defense Artillery Regiment
Florida Army National Guard
U.S. Army National Guard
***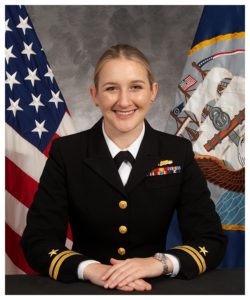 Lieutenant Kristen Ringwall
USS Howard (DDG-83)
Yokosuka, Japan
U.S. Navy
***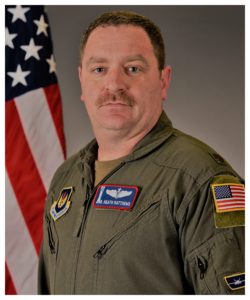 Major Robert Heath Matthews
603d Air Operations Center
Ramstein Air Force Base, Germany
U.S. Air Force
***
"Unfortunately, the threat we face from missiles has continued to grow and become more complex. It's almost as if the leaders in North Korea understand the timing of this annual dinner. As if on cue, this morning North Korea announced it had launched two ballistic missiles – the third time it has launched missiles just this month… Fortunately, one other thing has also occurred as we expected since we last got together in January 2020, and that is the missile defenders in America's military have continued to diligently stand the watch, to deter attacks on this nation, skillfully operated the complex systems their industry partners have developed, and kept us safe."– John Rood, Under Secretary of Defense for Policy, January 14, 2022 at Alexandria, Virginia