Over a decade of MDAA's Missile Defender of the Year for the United States that has put forward special recognition of our nation's best from each of the services for excellence and leadership in the missile defense mission. We would be exceptionally grateful to have you join us to recognize our 2021 Missile Defenders of the Year for their contributions to a momentous year for all of missile defense as the nation expands the current systems and brings the prospects of new capabilities across multiple domains to implement this critical component of U.S. national security.
We will celebrate these young leaders together with you, our best leaders, to cultivate the culture of excellence, winning, and development of leadership that the missile defense community has established and excelled. Missile defense has had an exceptional year and it is all about leadership from these young Soldiers, Sailors, Airmen, and Guardians to our national leadership and to your leadership in what you do for missile defense to enable the systems that these young men and women operate and command to make our nation and our world a safer place.
We look forward to seeing you.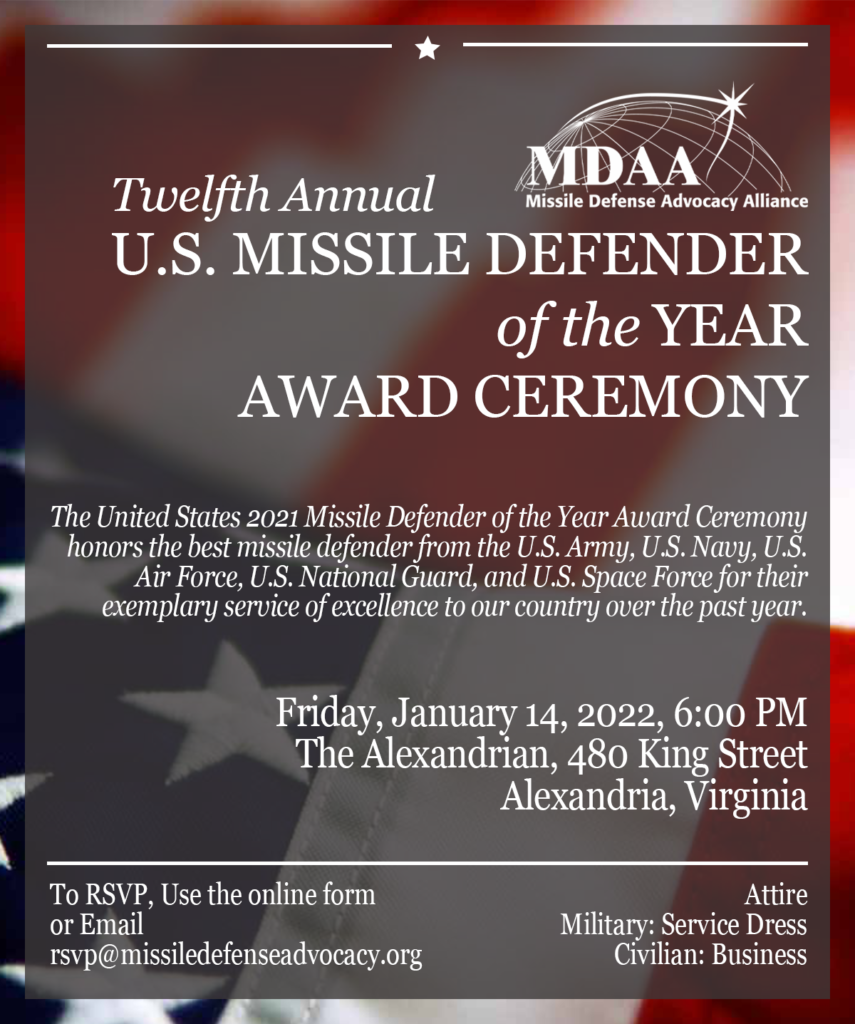 Spouses are invited to attend. Dinner will be provided to all guests attending.