On behalf of our efforts to make the world a safer place through the advocacy and education of missile defense, we would like to extend for your consideration an invitation to attend our 9th annual U.S. Missile Defender of the Year Award Ceremony. We would be exceptionally honored to have you join us to recognize our 2018 missile defenders of the year, from each of our military services, for their contributions to a tremendous year of stability and growth for missile defense that has made our world a safer place.
Spouses are invited to attend. Dinner will be provided to all guests attending.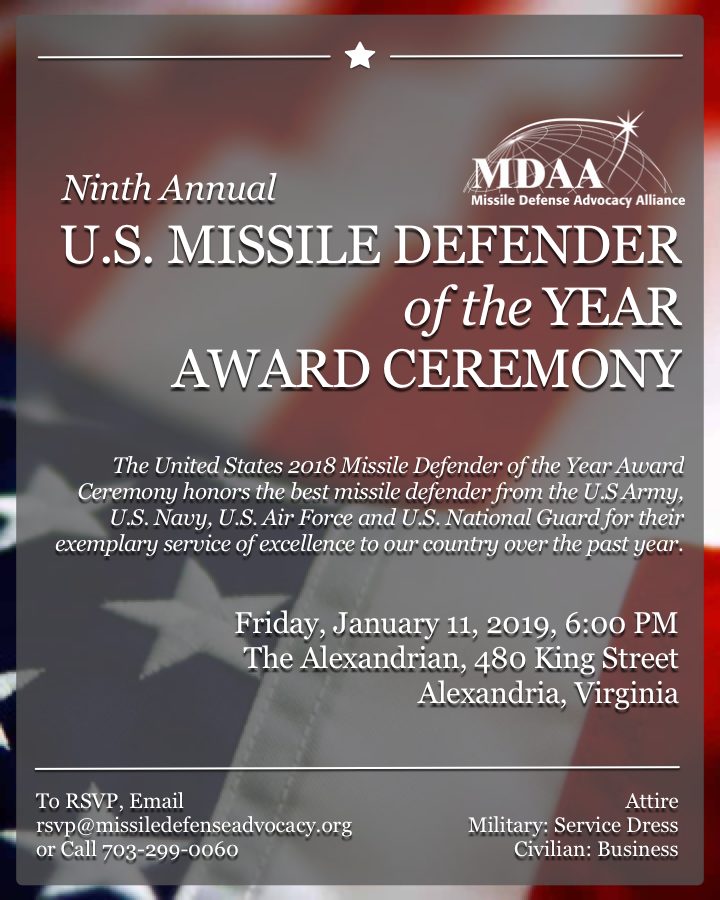 MDAA's annual Missile Defender of the Year awards a United States Armed Forces member from each branch that is in command of a fully operational and deployed missile defense system. These select individuals represent the best in leadership and performance of their duties and demonstrate their commitment to excellence in the critical role of missile defense. They are an inspiration to their subordinates, peers and superiors.