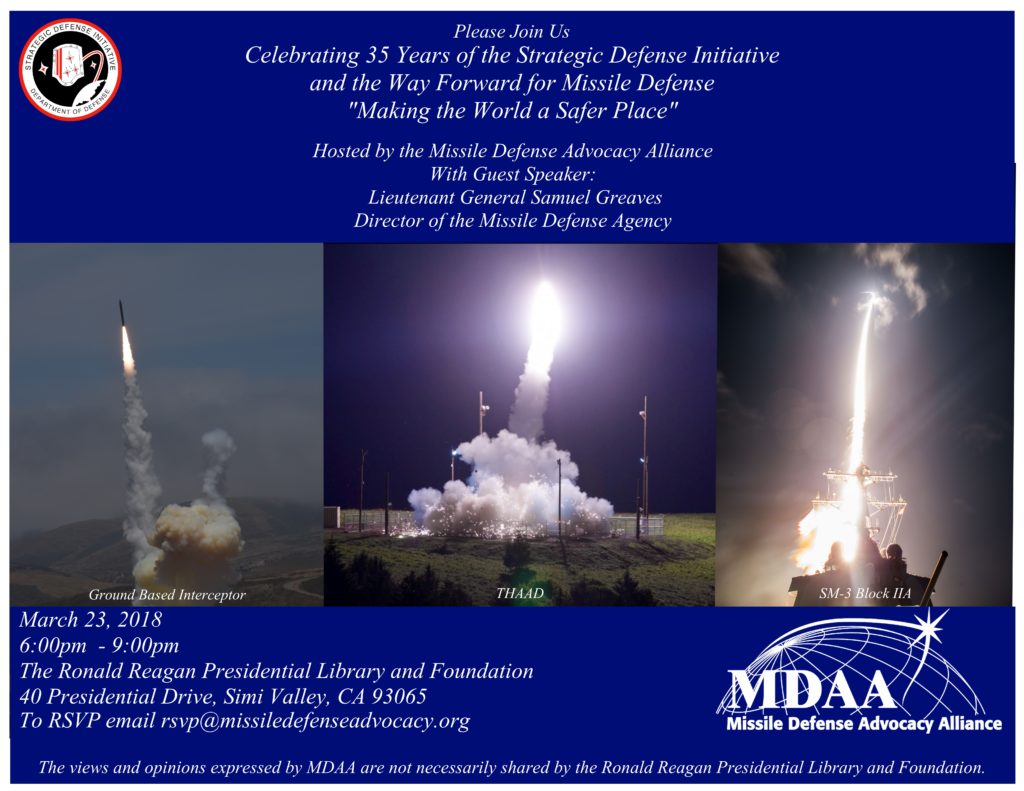 We are energized by vision, courage, leadership, peace through strength, and the inspiration of setting forward missile defense to make the world a safer place. There is no better platform in the world to celebrate, to catapult, to lay the pathway forward, and to recognize the tremendous feats that have been achieved than the Ronald Reagan Presidential Library.
Join us in coming together to recognize this great mission we are on to make our nation and world safe.
Event Details:  March 23, 2018 | 6:00PM | Ronald Reagan Presidential Library | Air Force One Pavilion | 40 Presidential Drive Simi Valley, CA 93065
Guests are invited to attend. Speakers to be announced.