MDAA is proud to announce the addition of two new members to our Board of Directors, David Bracken and Anthony Manganiello.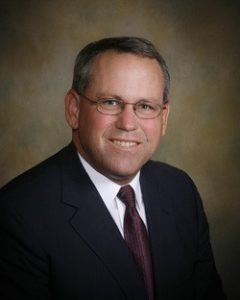 David S. Bracken
Dave Bracken was the longtime lawyer of MDAA and has transitioned to become a member of the Board of Directors. Bracken is a member of the Bar Register of Preeminent Lawyers and is the President of his law practice in Alexandria, Virginia, David S. Bracken, P.C. Bracken started his legal career as a criminal prosecutor and his practice has evolved into a business and commercial practice, focusing on the needs of small and medium sized companies and trade and non-profit groups. Since 2003, Bracken has also served as a Substitute Judge in 18th Judicial Circuit in the Commonwealth of Virginia, sitting as a Judge in the General District Courts and Juvenile & Domestic Relations Courts several times a month.
Bracken is a graduate of Boston College and the Anton Scalia Law School of George Mason University. Bracken is the son of a retired U.S. Marine Corps Colonel and is an accomplished cook who worked under Jean-Louis Palladin at the Watergate Hotel in Washington, D.C. and Todd English at Olives in Charlestown, Massachusetts.
***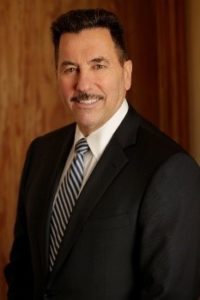 Anthony Manganiello
Mr. Manganiello has 40-years of experience as a technology and operations leader in the United States Army and the Financial Services sector. Mr. Manganiello has an exceptional track record as a transformative leader in both the U.S. Army and in technology-driven businesses. From his time serving in combat in Desert Storm as an Airborne Ranger qualified Air Defense Artillery officer to his innovative leadership of key Army acquisition to building highly profitable businesses at Goldman Sachs, Rowan Technology and Virtu Financial, Mr. Manganiello possesses the unique perspective and experience to utilize technology along with his leadership skills to produce winning teams and results.  
October 2008 – Present: Chief Administrative Officer, Virtu Financial LLC
Mr. Manganiello currently serves as a Chief Administrative Officer at Virtu Financial. Virtu is the leading global market-making firm with offices around the globe, trading in 38 countries, and having a valuation of over $2.5 billion. Virtu currently trades over 12,000 different financial instruments in over 400 exchanges. Prior to its purchase of KCG, it performed in the domestic and internationally arena flawlessly with only 145 people. As the CAO, he is responsible for the design, implementation, and day-to-day operations of the firm's non-trading activities, while remaining fully integrated with the technology development, innovation, and infrastructure. Mr. Manganiello has been instrumental in building the firm from its founding starting with only a handful of employees. The firm is able to ingest data from various diverse sources, analyze it within the firm's systems, make trading decisions and do so profitably within compressed timeframes at extremely low costs. Virtu personnel built all software, operations and man-machine systems in house.
October 2012 – Present: Chief Executive Officer, Rowan Technology Solutions LLC
Having taught mathematics at West Point and teaching as an adjunct professor for many years, Mr. Manganiello is excited to push the envelope of digital education technology in order to transform learning inside and outside of the classroom. He, along with a small team of Academy graduates, created Rowan Technology Solutions LLC to provide a premier educational experience utilizing leading edge technology in the higher education domain. Initially, Rowan worked with the Department of History at West Point to develop the West Point History of Warfare (http://www.westpointhistoryofwarfare.com/). It is an enhanced interactive textbook designed to better prepare students and to provide better teaching tools for the professor. This innovative educational technology transformed the way that military history is taught at Academy. Mr. Manganiello has led the firm's efforts to continue to support the U.S. Military Academy and the U.S. Army.  Rowan is also executing groundbreaking projects for the Department of Military Instruction and the Department of Behavioral Science & Leadership as well as for civilian universities and think tanks.
April 2006 – October 2008: Head of Infrastructure (Operations & Technology), Investment Management Division, Lehman Brothers, Inc.
In this role, he directed and oversaw all operations and technology projects involved in the build-out of the division's front, middle and back office operations with all its supporting technology. This role entailed migrating legacy systems in addition to integrating systems and processes from firms and organizations that were subsequently merged into the Division.
March 1998 – April 2006: Manager, Building Infrastructure Technology, Goldman Sachs, Inc.
Mr. Manganiello led as a senior manager of their Project Management Offices across the firm. The Building Technology organization was responsible for designing, building and maintaining the global technology portfolio of Goldman's buildings, offices and data centers. He was also instrumental in Goldman's training program for leadership and senior project portfolio management. Mr. Manganiello's responsibilities at Goldman included the initial startup and execution of the "GoldmanSachs.com" business; encompassing all areas of operations, software development and support. Mr. Manganiello was selected to oversee the construction of these business processes after he successfully completed a major project which analyzed every user based application across the entire firm for Y2K deficiencies in both their display and logic.
June 1977 – March 1998: Lt. Colonel, U.S. Army
Mr. Manganiello retired from the Army as a Lieutenant Colonel, having spent 21 years as an active duty U.S. Army officer, serving with distinction in both the air defense artillery and acquisition communities. He served as lead Project Manager for various types of weapons systems, communications systems and command & control systems. He led programs such as the electric gun, tank munitions and small arms. He participated in many deployments, including Operation Desert Storm; Joint Endeavor and Joint Guard. He is a recipient of the Bronze star from his actions in Operation Desert Storm.
Education:
Mr. Manganiello was born and raised in the Williamsburg neighborhood of Brooklyn, New York, where he attended one of NYC's top magnet schools: Brooklyn Technical High School. He received an appointment to the United States Military Academy and graduated in 1977. He holds a Masters in robotics from MIT as well as an MBA in Finance (LIU), an MS in Accounting (LIU), and MA in Management and Human Resources (Webster College). He is a graduate of the Defense Systems Management College and a Congressional Board Certified Project Manager. During his tenure in the U.S. Army, Mr. Manganiello served as an Associate Professor in the Department of Mathematics at the US Military Academy. Upon completion of this three year assignment, Mr. Manganiello continued his teaching career as an Adjunct Professor in the MBA Department of Long Island University and DeSales University.
Other Activities:
He is a member of the Board for numerous organizations: a Board Member on the Board of Advisors for the Department of Systems Engineering, USMA; a Board Member on multiple committees for the American University of Rome; a Board Member for the Missile Defense Advocacy Alliance and a Board member for the U. S. Army Heritage & Education Center. Mr. Manganiello is an active supporter and advisor to multiple centers at West Point: the Combating Terrorism Center, the Army Cyber Institute, and the Modern War Institute.  
---
Click here to see a full list of our Board of Directors.