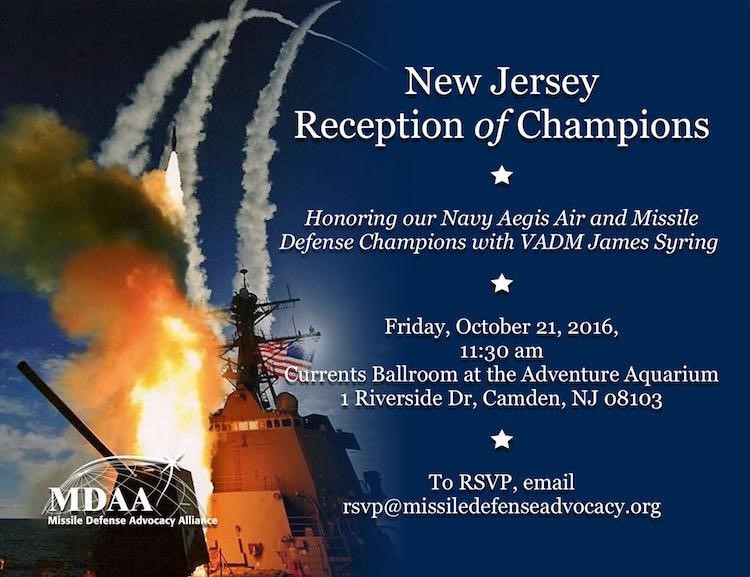 October 21, 2016
In Camden, New Jersey at the Adventure Aquarium alongside the Delaware River across from Philadelphia, MDAA hosted the first ever New Jersey Reception of Champions event. We were honored to be joined by VADM James Syring, United States Congressman Norcross (D-NJ-1), and Congressman MacArthur (R-NJ-3) to commemorate our Navy Aegis Air and Missile Defense Champions. The Champion engineers and developers of Aegis Combat System, along with those champions developing the Long Range Discriminating Radar (LRDR) – being placed in Alaska in 2020 to increase reliability to defend the U.S. Homeland – were recognized in New Jersey for their excellence as being part of the team that is making the world a safer place.
Champions
Michelle Morrell                                           Steve Daniels
Ron Chushinotto                                           Martin Burnore
Fred Nocito                                                    John Greshock
Rob Waite                                                      Ryan Whitson
Ed Dunne                                                       Brent Ouellette
Brian Coker                                                    Mark Bennett
Roger Johnson                                               Ed Beach
PO2 Nathan Royston
We are grateful for the 2017 New Jersey Champions for their excellence in leadership to make our nation safe.