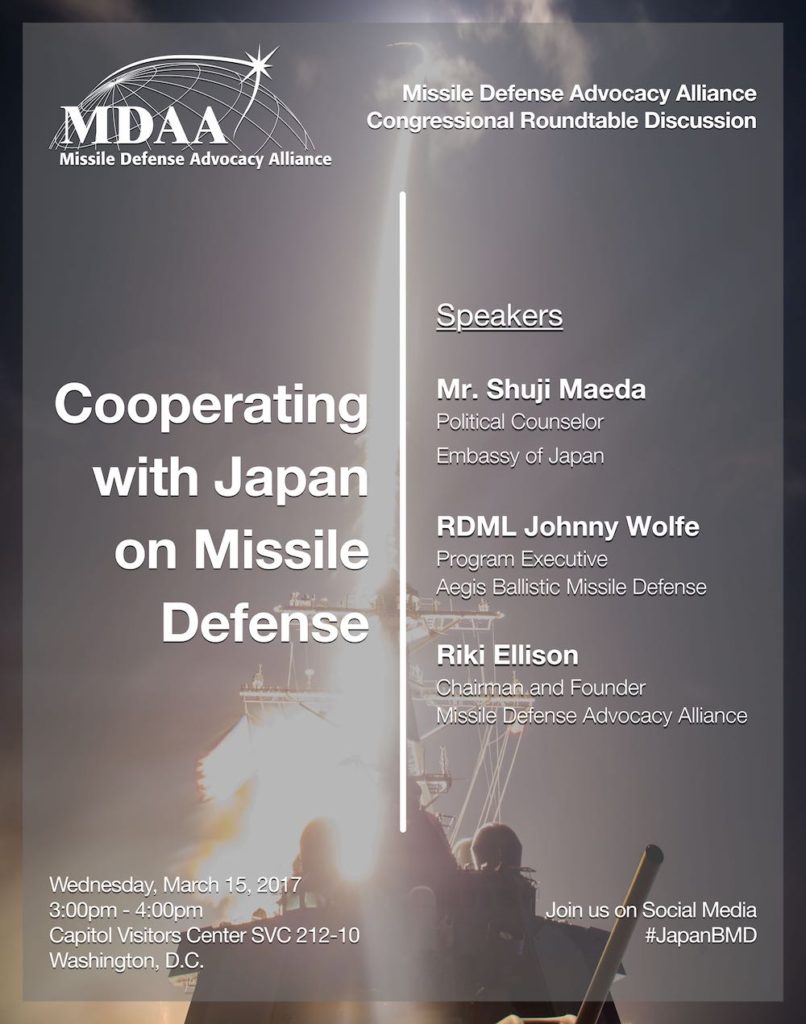 Last month the United States and Japan successfully flight tested the cooperatively developed Standard Missile-3 Block IIA, resulting in its first intercept. The Missile Defense Advocacy Alliance was proud to present this event discussing the importance of cooperating with Japan to increase missile defense capabilities.
This event took place on Wednesday, March 15, 2017 from 3:00pm – 4:00pm at the Capitol Visitors Center SVC 212-10.
Audio recording
Click here for a complete transcript of this event.