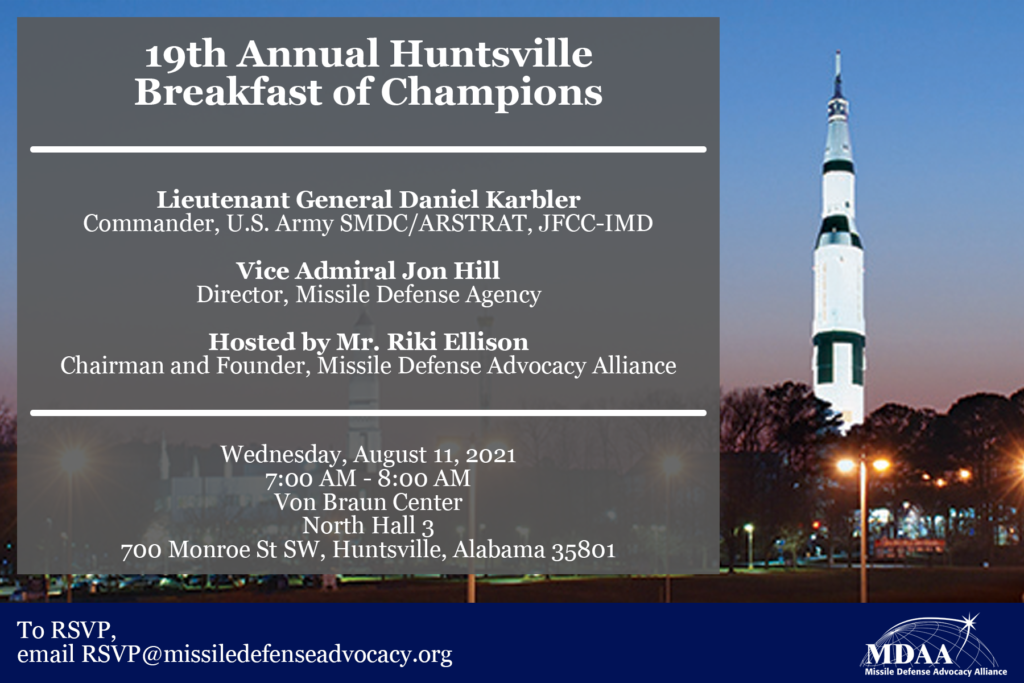 We are extremely excited and honored to host our 19th Huntsville Breakfast of Champions at the Space and Missile Defense Symposium on August 11th, 2021, at 7:00 AM. It has been a tremendous year and even more tremendous two years of advocacy through all the challenges our nation and world faced since we were able to host the Breakfast live in person with all of you. It is our kickoff of the season for 2021 to gather, unite and bring our best together to be the best!!!
Can't wait to see you all!
Roll Tide, War Eagle and Fight On!