We are very honored to bring to you our 7th annual Alaska Missile Defender of the Year event where we recognize excellence in Alaska to defend the United States of America. In a momentous year of unforeseen challenges and demonstrated operational missile defense capability excellence, that has enhanced the strategic deterrence for our nation to give us stability and peace during these unprecedented times, we are extremely honored to present the best of the best operational crews in Alaska that implement this mission. Each one of them would greatly appreciate your presence. Winners associate with winners to win. We are associating with them to win! Look forward to seeing you Saturday night!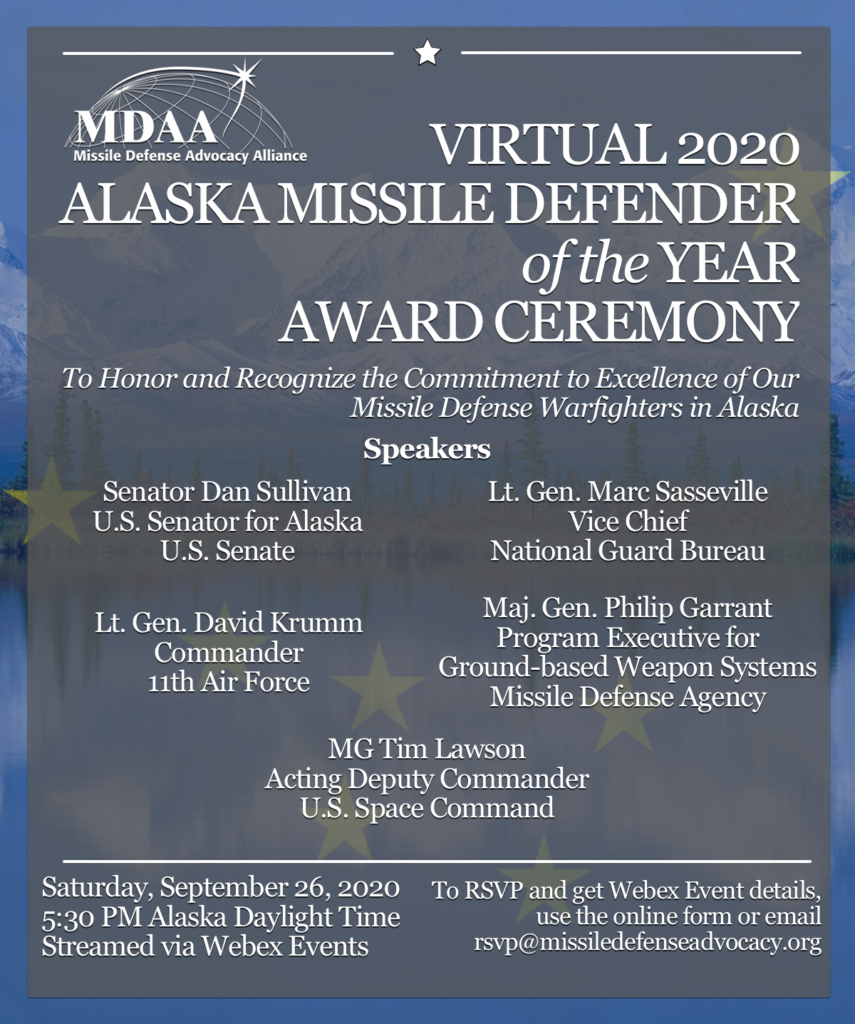 Event Details
Saturday, September 26, 2020 – 5:30PM AKDT
Virtual Webex Events
The Alaska Missile Defender of the Year Awards will recognize exceptional individuals for their superior performance in air and missile defense and their role in defending our homeland, armed forces and allies. These selected individuals represent the best in leadership and performance of their duties through their demonstrated commitment to excellence in the critical role of missile defense.