Board of Directors
---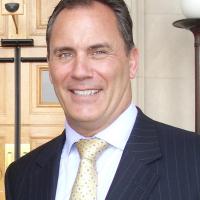 Riki Ellison
MDAA Chairman and Founder
Mr. Riki Ellison is the Founder and Chairman of the Missile Defense Advocacy Alliance; a non-profit organization launched in 2002 with a singular purpose and mission to drive for the deployment, development and evolution of missile defense. Mr. Ellison has been involved with missile defense since 1980, being introduced to it by then Governor Ronald Reagan's Senior Defense Advisor, Dr. William R. Van Cleave. Since its founding, the organization has grown to over 14,000 members across the world and has emerged as the top lay expert voice on missile defense in the world. Mr. Ellison has been in attendance of over 150 missile defense tests, visited over 450 U.S. and allied missile defense bases and platforms and has advocated for missile defense in all 50 states and 41 countries.
Amongst the achievements of Mr. Ellison is the creation and building of two historic missile defense and veteran public memorials. One memorial is located at Vandenberg AFB in California honoring President Ronald Reagan and the other located at the Pacific Missile Range Facility in Kauai, Hawaii dedicated with the late Senator Daniel Inouye. Mr. Ellison also established the annual "Missile Defender of the Year Award Ceremony." These awards are given to the best United States missile defense soldier, sailor, airman and national guardsmen from each of the military services involved with missile defense. There have been 380 service members from the U.S. and 19 Allied nations recognized in 6 countries since 2010 as the Missile Defender of the Year in their respective branch and region.
In 2006, Mr. Ellison founded the Youth Impact Program​ for disadvantaged and at-risk adolescent boys in our nation's inner-cities. There have been 28 Youth Impact Programs in 13 of our nation's major cities and major universities. The Youth Impact Program has been recognized twice by the United States Congress in Senate and House Congressional Resolutions for its overall achievements, innovation and impact. Since the beginning, YIP has impacted 2,540 at-risk youth, 535 NCAA athletes, 112 public school teachers, and 96 marines. Students who attended on average increased their math scores by 22%, vocabulary scores by 42%, and writing scores by 23%.
Mr. Ellison was also involved with supporting wounded warriors of the United States military, and those with traumatic brain injury. In 2011, Mr. Ellison brought the National Football League and the United States Army together on TBI that resulted in a partnership announced in 2012, by the Commissioner of the NFL and the Chief of the United States Army.
Earlier in his career, Mr. Ellison played professional football for 10 years as a starting middle linebacker with the San Francisco 49ers and Oakland Raiders, winning three Super Bowl championships. In 2017, Mr. Ellison was inducted into the Polynesian Football Hall of Fame. Mr. Ellison played college football at the University of Southern California, winning a National Championship and two Rose Bowls following a State High School Football Championship in Arizona. Mr. Ellison earned a Bachelor of Science degree in International Relations with a graduate emphasis on Defense and Strategic Studies from the University of Southern California in 1983. Mr. Ellison attended the National Security Seminar at the Army War College in 2009 and the National Security Seminar at the Air War College in 2011. Mr. Ellison also attended the University of Notre Dame where he attended a Business Management and Entrepreneurial program in 2013.
---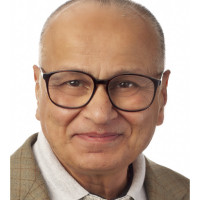 Mr. Hatim Tyabji
Board of Directors Member Since December 2009 | Executive Chairman of Bytemobile, Inc.
Hatim Tyabji's life and career are embodied in the words of the playwright George Bernard Shaw:
Some men see things as they are, and say, "Why?" I dream of things that never were, and say, "Why not?"
As chairman and CEO of VeriFone (NYSE), Tyabji created the world's first virtual company a decade before the advent of the Internet and two decades before the publication of Thomas L. Friedman's The World Is Flat: A Brief History of the Twenty-First Century. Tyabji is a recipient of the Academy of Management's Distinguished Executive of the Year Award, the Silicon India Lifetime Achievement award, and the Point Of Sale (POS) Industry's Lifetime Achievement award.
After three heart attacks and open heart surgery, Tyabji was told by his cardiologist that he would never ski again. Less than three years later, mind triumphed over matter, as he returned to the slopes and renewed his passion for the sport. In 2005, he completed one of the world's highest bungee jumps at Victoria Falls on the border of Zambia and Zimbabwe. The same year, he dove among 16-foot great white sharks in the waters off Cape Town, South Africa. Tyabji has also gone cliff jumping and taken trapeze lessons.
In 2011, Tyabji and his wife Durriya climbed Mount Kilimanjaro. After seven days of hiking up to 13 hours a day, they celebrated their 42nd wedding anniversary at the peak's summit – 19,345 feet above sea level.
Living life to the fullest, both intellectually and physically, Tyabji has been relentless in his pursuit of excellence. He is committed to a system of values inculcated in him at an early age. He has instilled these values at the core of several successful companies under his leadership. Tyabji's pioneering organizational practices are documented in two Harvard Business School cases.
Tyabji is chairman of Best Buy (NYSE), a leading multi-channel global retailer and developer of technology products and services. He is also chairman of Jasper Wireless. Tyabji serves on the boards of Touch Networks (Australia) and the Missile Defense Advocacy Alliance.
Tyabji previously served on the following boards:
Public companies: Ariba Networks, Bank of America Merchant Services, Deluxe Corporation, eFunds, Novatel Wireless, PubliCard, and SmartDisk Corporation
Private companies: Bytemobile (chairman and CEO), Saraide (chairman and CEO), Datacard Group (chairman), DepotPoint, Impresse, Merchant eSolutions, Norand Corporation, and Sierra Atlantic
Carnegie Institution for Science
Dean's Council, Leavey School of Business, Santa Clara University
Dean's Council, School of Engineering, State University of New York (SUNY), Buffalo
Tyabji holds a B.S. and a M.S. in Electrical Engineering and a M.B.A. He is a graduate of the Stanford Executive Program and was awarded an honorary doctorate by the State University of New York.
In 2007, Tyabji published Husband, Wife & Company: An Honest Perspective on Success in Life and Work, a book on the complex interrelationships between family and career. Rich in human anecdotes, historical and literary metaphors, and real-world examples of corporate leadership, the book captures the spirit of Tyabji's personal and professional life. This spirit combines an abiding courage to dream with discipline, decisiveness, unshakable ethics, and integrity.