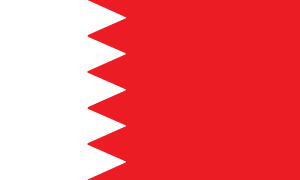 Bahrain
December 12, 2017
Background
Bahrain is a nation in the Middle East and is considered a major non-NATO U.S. ally and is a member of the Gulf Cooperation Council (GCC), the Arab League, the UN, and the WTO.
As a member of the GCC, Bahrain is fundamentally threatened by Iran and the Yemeni Houthi rebels' willingness to use ballistic missiles to achieve political means. Currently, Bahrain deploys the American-made Patriot Advanced Capability-3, but has also looked into buying the Russian made S-400 or developing an indigenous missile defense system with the rest of the GCC states.[i]
---
Ballistic Missile Defense Capabilities in Bahrain
| | | | | |
| --- | --- | --- | --- | --- |
| System | Operator | Number Deployed | Role | |
| Patriot/ PAC-3 | Bahrain | 2 Batteries | Defends against ballistic missiles, cruise missiles, and aircraft |   |
| AN/TPS-59 radar | Bahrain | 1 | Long-Range air surveillance; detects air breathing targets and ballistic missiles |   |
---
Current Developments
In May 2004, Bahrain had purchased a $43.6 million contract for a ballistic missile radar system from Lockheed Martin and had members of the Bahrain Defense Force trained on how to maintain and operate the system in Syracuse, New York.[ii] The radar system was delivered in October 2007 after proceeding smoothly through a site acceptance test in August of that same year. The Bahrain Defense Force now uses the system primarily for air surveillance.[iii]
In January 2016, it was announced that the GCC is working on developing a joint missile defense shield. GCC officials say that the missile defense shield would be a way to create a cross-border approach to counter Iran's growing missile capabilities.[iv] As recently as May 2017, the shield was still in progress.
Most recently in October 2017, Bahrain has announced it is in talks with Russia to purchase the Russian-made S-400 surface-to-air missile system. Bahrain has previously purchased the Kornet-EM, an anti-tank guided missile system, and has high hopes that it can finish the process to also purchase the S-400.[v]
---
Recent News
---
References
[i] https://rusi.org/commentary/could-trump-usher-elusive-gcc-missile-defence-shield
[ii] http://aviationweek.com/awin/lockheed-ballistic-missile-radars-bahrain
[iii] https://www.defenseindustrydaily.com/bahrain-receives-tps-59-missile-defense-radar-04013/
[iv] http://www.arabnews.com/featured/news/868786
[v]http://www.defenseworld.net/news/20994/Bahrain_In_Talks_For_Purchase_Of_Russian_S_400_Missile_Systems#.WjAjYEqnHIV
Contact