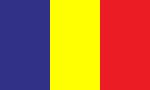 Background
Romania joined NATO in 2004 and has plays a central role in the European Phased Adaptive Approach (EPAA), which aims to build a continental missile shield to protect Europe.
In 2011, the Romanian Senate adopted the draft law of the Romania-United States Agreement, which allowed the establishment and operation of a US land-based missile defense system in Romania that became active in May of 2016.
---
Ballistic Missile Defense Capabilities in Romania
| | | | | |
| --- | --- | --- | --- | --- |
| System | Operator | Number Deployed | Platform | |
| Aegis Ashore | United States | One | Ground-based | |
Romania holds Aegis Ashore deckhouse which incorporates the Navy's proven and flexible Aegis BMD capability — the latest Baseline 9 version — with its SPY-1 radar, multimission signal processor, Mk 41 Vertical Launch System, and command, control and communications processors. It also has the capability to launch the Standard Missile-3 Block IA, Block IB, and, beginning in 2018, the Standard Missile-3 Block IIA.
The Aegis Ashore site is the first of two missile defense shields to be placed in Eastern Europe. The Romanian missile shield will defend Europe against short to intermediate range missile attacks from Middle Eastern threats.
Air Defense Capabilities in Romania
| | | | | |
| --- | --- | --- | --- | --- |
| System | Role | Number Deployed | Platform | |
|  SA-2 Guideline |  High-altitude air defense |  Unknown | Ground-based | |
| SA-5 Gammon (S-200) | Medium to high-altitude air defense | Unknown | Ground-based | |
| MIM-23 Hawk PIP III | Low to medium altitude air defense | Unknown | Ground-based | |
---
Current Developments
Russia Claims that the Aegis Ashore Site is a threat to its' national security, but the U.S. and Romania maintain that the platform is strictly for defensive purposes. In June 2017, the U.S. State Department approved the sale of U.S. Patriot air and missile defense batteries to Romania, claiming "the proposed sale of the Patriot system will support Romania's needs for its own self-defense and support NATO defense goals."
---
Sources:
Edward Lundquist,  Aegis Ashore anchors ballistic missile defense from new base in romania, 5-31-16
http://www.defenceiq.com/defence-technology/articles/aegis-ashore-anchors-ballistic-missile-defense
News
Contact