Advisory Board
MDAA Advisory Board, which was established in February 2007,  is made up of a combination of retired U.S. government and military officials who have directly contributed to the development of the missile defense program.  Their purpose is to support MDAA's mission of educating the American public so that we can continue to develop and deploy missile defenses to make our world a safer place.
---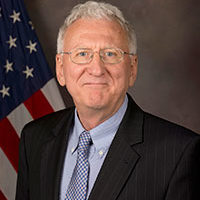 Ambassador Robert Joseph
Advisory Board Member Since March 2007 | Retired Under Secretary of State for Arms Control and International Security
Robert  Joseph holds the position of Senior Scholar at the National Institute for Public Policy.
Until March 2007, Ambassador  Joseph was Under Secretary of State for Arms Control and InternationalSecurity. In this capacity, he reported directly to the Secretary of State as the principal State Department officer for non-and counterproliferation matters, arms control, arms transfers, regional security and defense relations, and security assistance. His management responsibilities included oversight of three major bureaus headed by Assistant Secretaries of State: International Security and Nonproliferation; Political and Military Affairs; and Verification, Compliance and Implementation.
Previously, from January 2001 through November 2004, Dr.  Joseph served in the National Security Council as Special Assistant to the President and Senior Director for Proliferation Strategy, Counterproliferation and Homeland Defense. In this capacity, he was responsible, under the supervision of the National Security Advisor, for developing and coordinating U.S. policies and strategies for preventing, deterring and defending against threats to the United States from weapons of mass destruction.
Ambassador  Joseph's major areas of responsibility at the White House and in the State Department included:
Formulation and implementation of national security strategies to counter proliferation threats (U.S. National Strategy to Combat Weapons of Mass Destruction and U.S. National Strategy for Bio Defense)
Formulation of U.S. policy on strategic missile defense (principal staffing role in the U.S. withdrawal from 1972 ABM Treaty)
Design and promotion of international initiatives on counterproliferation (including launching the Proliferation Security Initiative and the Global Initiative to Combat Nuclear Terrorism)
Development and deployment of counterproliferation capabilities, both biological defenses (detection and medical counter-measures) and ballistic missile defenses, and
Expansion of U.S. nonproliferation assistance programs and establishment of the Global Partnership increasing total resources for this purpose to over $15 billion.
From 1992 until 2001, Dr.  Joseph was Professor of National Security Studies and Director/Founder of the Center for Counterproliferation Research at the National Defense University. Earlier, he was U.S. Commissioner to the Standing Consultative Commission and Ambassador to the U.S.-Russian Commission on Nuclear Testing, Principal Deputy Assistant Secretary of Defense for International Security Policy, Deputy Assistant Secretary of Defense for Nuclear Forces and Arms Control Policy, Nuclear Policy/Planning Officer at U.S. Mission to NATO, and Assistant Professor of International Relations/Strategic Studies at the Fletcher School of Law and Diplomacy, Tulane University, and Carleton College.
Dr.  Joseph received his BA from Saint Louis University and his MA from the University of Chicago. He received his PhD from Columbia University. His awards include the National Defense University President's Award for Individual Achievement and the National Nuclear Security Administration Gold Medal for Distinguished Service. He also received the Department of Defense Medal for Distinguished Civilian Service (and Bronze Palm), and multiple Senior Executive Service Meritorious Achievements citations. In 2006, he was the recipient of the annual Ronald Reagan award for his contributions to U.S. missile defense.
---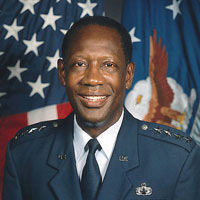 General (ret) Lester Lyles
Advisory Board Member Since Feb 2008 | Former Director, Ballistic Missile Defense Organization (Missile Defense Agency Predecessor)
Gen. Lester L. Lyles is Commander, Air Force Material Command, Wright-Patterson Air Force Base, Ohio. The command conducts research, development, test and evaluation, and provides acquisition management services and logistics support necessary to keep Air Force weapons systems ready for war.
General Lyles entered the Air Force in 1968 as a distinguished graduate of the Air Force ROTC program. He has served in various assignments, including Program Element Monitor of the Short-Range Attack Missile at Headquarters U.S. Air Force in 1974, and as Special Assistant and Aide-De-Camp to the Commander of Air Force Systems Command in 1978. In 1981 he was assigned to Wright-Patterson AFB as Avionics Division Chief in the F-16 Systems Program Office. He has served as Director of Tactical Aircraft Systems at AFSC headquarters and as Director of the Medium-Launch Vehicles Program and Space-Launch Systems offices.
General Lyles became AFSC headquarters' Assistant Deputy Chief of Staff for Requirements in 1989, and Deputy Chief of Staff for Requirements in 1990. In 1992 he became Vice Commander of Ogden Air Logistics Center, Hill AFB, Utah. He served as Commander of the center from 1993 until 1994, then was assigned to command the Space and Missile Systems Center at Los Angeles AFB, Calif., until 1996. General Lyles became the Director of the Ballistic Missile Defense Organization in 1996. In May 1999, he was assigned as Vice Chief of Staff at Headquarters U.S. Air Force. He assumed his current position in April 2000.
---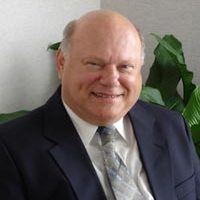 Lt. General Ronald Kadish
Advisory Board Member Since March 2008 | Former Director, Missile Defense Agency
Ron Kadish is a Vice President at Booz Allen Hamilton who specializes in support for U.S. Air Force, Department of Defense (DoD), and industrial clients.
Mr. Kadish served as chairman of the Defense Acquisition Performance Assessment (DAPA), a Federal Advisory Commission that examined the strengths and weaknesses of the defense acquisition process. The Commission's recommendations were published in 2006.
Today, he is responsible for Booz Allen's Air Force business, including:
Life cycle planning
Program management and restructuring
Acquisition support
Systems engineering and integration
After entering the Air Force in 1970, Mr. Kadish retired after 34 years of service in the grade of Lieutenant General. As a senior pilot, he has logged more than 2,500 flying hours, primarily in the C-130.
Before he left active duty, Mr. Kadish directed the DoD Missile Defense Agency, where he served as the acquisition executive for all ballistic missile defense systems and programs. He brought Army, Navy, Air Force, and civilian employees together in a $10 billion annual effort to develop, test, and deploy missile defenses against all ranges of threats in all phases of flight.
He held a variety of senior systems acquisition, program management, and command positions before joining Booz Allen in 2005. He served as program director for the F-15, F-16, and C-17 System Program offices, as well as director for manufacturing and quality assurance for the B-1B System Program Office. He also commanded the Electronic Systems Center, which is the Air Force Acquisition Center for Command, Control, and Intelligence.
Mr. Kadish holds an MBA from the University of Utah, a B.S. degree from St. Joseph's University, and is a graduate of the Squadron Officer School and a distinguished graduate of the Air Command and Staff College, both at Maxwell Air Force Base. He also graduated from the Industrial College of the Armed Forces at Fort McNair and the Defense Systems Management College at Fort Belvoir.
---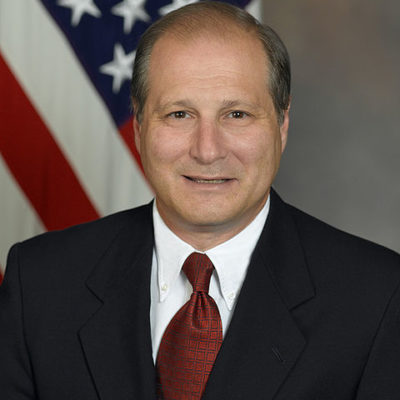 Ambassador Eric Edelman
Advisory Board Member Since August 2009 | Retired Undersecretary of Defense for Policy
Government Service
Defense Department  :

Undersecretary of Defense for Policy (2005-2009)
Assistant Deputy Under Secretary of Defense for Soviet and East European Affairs (1990-1993)

Office of the Vice President:

Principal Deputy Assistant for National Security Affairs (2001-2003)

State Department:

Ambassador to the Republic of Turkey (2003-2005)
Ambassador to the Republic of Finland (1998-2001)
Executive Assistant to the Deputy Secretary of State (1996-1998)
Deputy Chief of Mission at the U.S. Embassy, Prague, Czech Republic (1994-1996)
Ambassador-at-Large and Special Advisor to the Secretary of State on the Newly Independent States (1993)
Special Assistant (European Affairs) to the Under Secretary of State for Political Affairs (1989-1990)
Head of External Political Section at the U.S. Embassy in Moscow (1987-1989)
Head of Soviet Policies in the Third World at the Office of Soviet Affairs (1984-1986)
Special Assistant to Secretary of State  George P. Shultz (1982-1984)
Staff Officer on the Secretariat Staff (1982)
Watch Officer in the State Department Operations Center (1981-1982)
Member of the U.S. Middle East Delegation to the West Bank/Gaza Autonomy Talks Delegations (1980-1981)
Education
Yale University: Ph.D., U.S. Diplomatic History (1981)
Cornell University: B.A., History and Government (1972)
---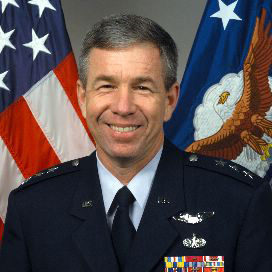 Lt. Gen. (ret) Henry A. "Trey" Obering
Advisory Board Member Since Feb 2009 | Former Director, Missile Defense Agency
Lt. Gen. Henry A. "Trey" Obering (ret.) is the former Director of the Missile Defense Agency, Office of the Secretary of Defense, Washington, D.C. The MDA is Presidentially-chartered and mandated by Congress to acquire highly effective ballistic missile defense systems for forward-deployed and expeditionary elements of the U.S. armed forces. Additionally, the agency will develop options and, if directed, acquire systems for ballistic missile defense of the United States. As the former Director, General Obering was the Acquisition Executive for all Ballistic missile defense systems and programs.
Lt. Gen. Henry A. "Trey" Obering (ret.), a native of Birmingham, Ala., entered the Air Force in 1973 after completing the University of Notre Dame's ROTC program as a distinguished graduate. He received his pilot wings in 1975 and flew operational assignments in the F-4E. The general was later assigned to the Space Shuttle program and participated in 15 space shuttle launches as a NASA orbiter project engineer and was responsible for integrating firing room launch operations. Other assignments include tours with the Air Force Inspector General, the Defense Mapping Agency and Electronic Systems Center.
Prior to his assignment at MDA, the general planned and programmed 68 joint, Air Force and international programs with a $28 billion budget as Mission Area Director for Information Dominance on the Air Staff.
---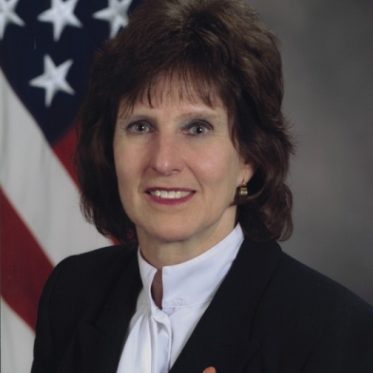 Dr. Patricia Sanders
Advisory Board Member Since December 2009 | Former Executive Director, Missile Defense Agency
Dr. Patricia Sanders has been a senior executive and career professional with over 34 years experience in the federal government including the management of complex technical programs, leadership of large and diverse organizations, and development and execution of policy at the Department of Defense level. She is skilled in change management, process improvement, strategy development and execution, and retention of top performers.
Dr. Sanders has recently retired from government service as the Executive Director of the Missile Defense Agency (MDA). She was the senior civilian in the Agency responsible for its management and operations, strategic planning, legislative affairs, external communications, and all issues related to worldwide personnel administration and development. Previously she had been the System Executive Officer and Deputy Director for Integration of MDA, managing program content, schedule, cost and technical performance for the Agency's $9 Billion per year program of work.
After teaching for Boise State University and the University of Utah, Dr. Sanders began her national security career with the United States Army in Germany in 1974. She progressed through a number of challenging positions including the management of several Defense acquisition programs including the Space Computational Center replacement for space tracking and surveillance in Cheyenne Mountain; numerous positions with the Ari Force Operational Test Center in space system and aircraft avionics testing' a tour as the Chief Scientist for the Command, Control, and Communications Countermeasures Joint Test Force; and serving as the Director of Analysis for the United States Space Command.
In 1989, Dr. Sanders moved to the National Capital Area to assume the first of a number of staff positions within the Office of the Secretary of Defense culminating with service as the Director of Test, Systems Engineering, and Evaluation. She joined the missile defense community in 1998 and participated in the establishment of the Missile Defense Agency, was responsible for creating its robust test organization, initiated the Sensors Directorate, and accomplished pioneering work in managing integration of the Ballistic Missile Defense System.
Dr. Sanders actively supports professional, academic, and civic organizations, serving on numerous executive boards including the American Institute of Aeronautics and Astronautics, the International Test and Evaluation Association, the Military Operations Research Society, and the Advisory Boards for the University of Tennessee Space Institute, the Naval Post Graduate School Software Engineering Department, and the Devotion to Children Foundation. She is active in Women in Defense and with the Metropolitan Washington USO and the Potomac Appalachian Trail Conference and participates in NASA's mentorship program for young female professionals.
Dr. Sanders has been recognized throughout her career with various honors and awards. She has received three Presidential Rank Awards for executive achievements; was elected as a Fellow of the American Institute of Aeronautics and Astronautics; presented the Allen R. Matthews Award for lasting and significant accomplishments to the field of test and evaluation; and received the DeFlorez Award for Modeling and Simulation for outstanding achievement in the application of modeling and simulation to aerospace training, research, and development.
Dr. Sanders was a National Science Foundation Fellow at Wayne State University where she earned degrees in mathematics and physics including a Doctorate in mathematics, graduating Summa Cum Laude and elected to Phi Beta Kappa.