MDAA Congressional Roundtable: Missile Defense in the Pacific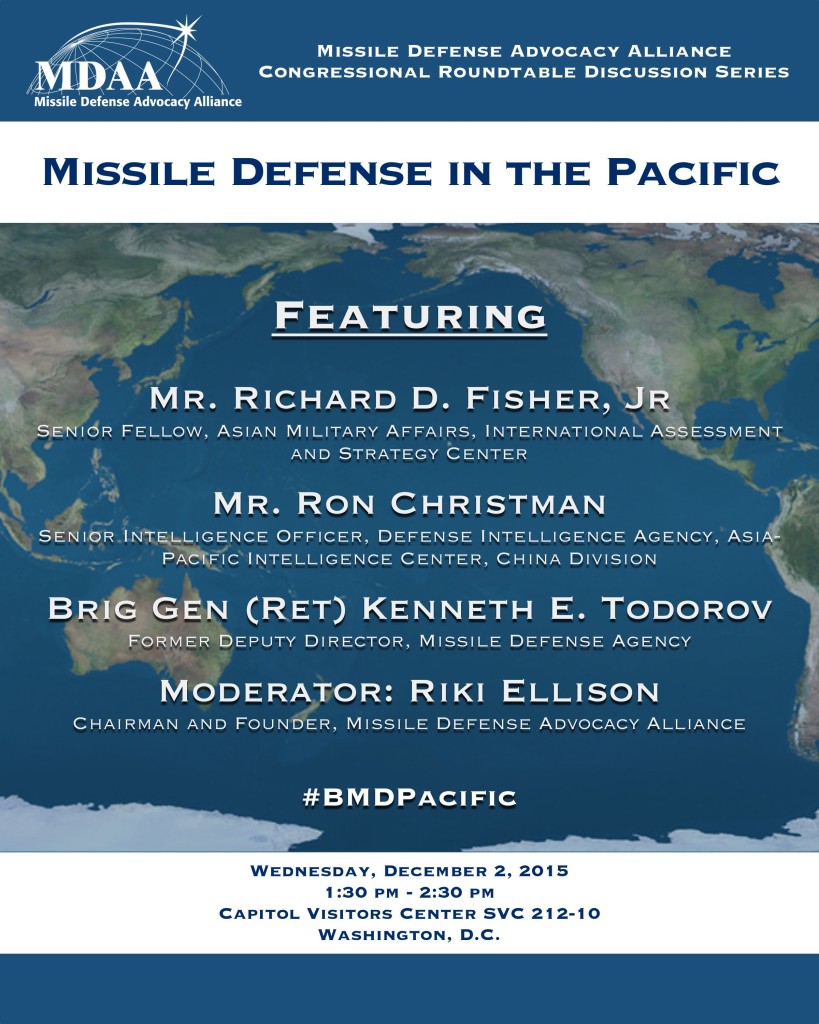 Please join us as our distinguished panel of experts discuss China's pursuit of increasingly capable cruise, ballistic, and hypersonic missiles and the ballistic missile defense requirements necessary to meet the threat. The topic will be examined by our panel of experts which includes Mr. Richard Fisher, Senior Fellow, Asian Military Affairs, International Assessment and Strategy Center, Mr. Ron Christman, Senior Intelligence Officer, Defense Intelligence Agency, Asia-Pacific Intelligence Center, China Division and former Missile Defense Agency Deputy Director Brig. Gen. Kenneth Todorov.
The event will take place on Wednesday, December 2, 2015 from 1:30-2:30 pm at the Capitol Visitors Center SVC 212-10. Lunch will be provided.